Vision
To create a congenial environment for achieving: excellence, innovative thinking, creative bent of mind and respecting human values.
To contribute to educational, social and industrial development of the region as well of the nation.
MISSION
To establish a university campus with state-of-the-art facility for imparting quality education, Infrastructure and facilitate research.
To create an organizational set-up with effective and efficient work culture conducive to overall growth of personality of its incumbents.
To collaborate with renowned universities and professional/ Research institutions of the country and abroad to enhance the academic temper of the university.
To provide facilities for the growth to technology, software development, entrepreneurship and for the training and placement opportunities.
FACILITIES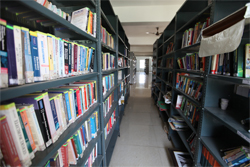 LIBRARY
Mumtaz Central Library is a huge treasure house of knowledge with books and E-Journals for all streams. It is a care services which plays a major role in coordinating and discipline.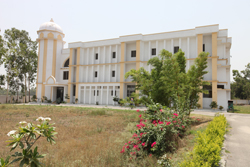 HOSTEL
Hostel maintains hygienic spacious rooms with facilities like indoor games, a reading room, library, sports club and network.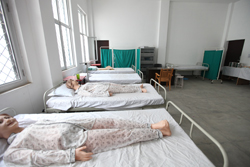 MEDICAL FACILITY
MAJU Health centre provides all kind of first aid to its scholars under the supervision of a certified officer. Fully equipped Ambulance is available (24*7) in case of emergency.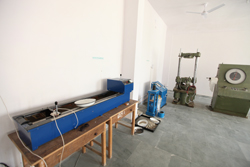 TRANSPORT FACILITY
To and fro comfortable transportation is provided by the university for students. University buses cover almost all remote places across Rampur borders.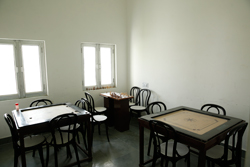 GAMES
Games are distinct feature of MAJU. University promote students for various games: Cricket, Hockey, Volleyball, Basketball, Chess, Badminton, Table Tennis, Lawn Tennis, Carrom, etc. and sport events.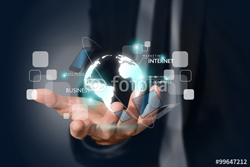 INTERNET
Internet facility in conjunction with National Knowledge Network is provided in computer labs to students for educational work.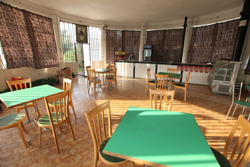 CANTEEN
High class food with special attention on hygiene nutritional quality, lush green environment enhance the delight of all edibles.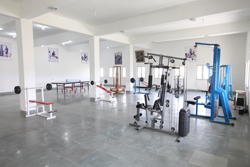 GYMNASIUM
It provides athletic facility equipped for sports and physical training. It has best health and wellness services which help students to be fit and enthusiastic.
BANK
University Bank offers best customer service. It is on Campus and provides special attention to the MAJU scholars and help in all possible ways.