Science
Top Courses in Science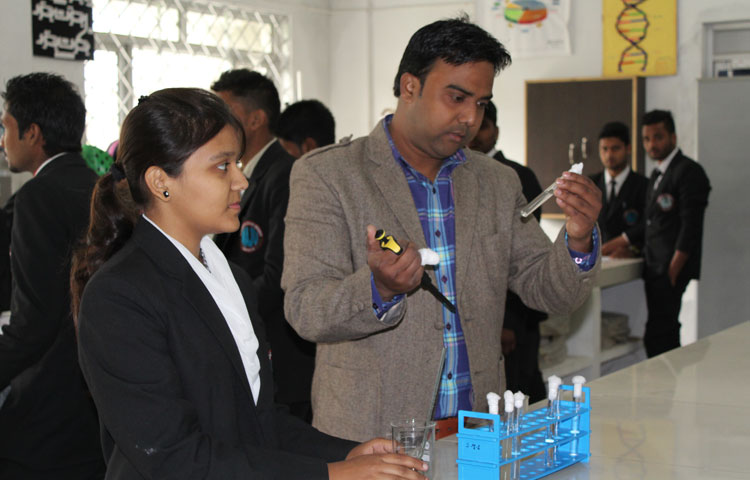 DESCRIPTION
Sir Syed faculty of science, one of the pivotal faculties of Mohammad Ali Jauhar University, is capable of providing high quality education to the students through all recent methodologies and facilities at the faculty. The faculty of Science at present is offering UG, PG and Ph.D programmes through its various departments like Chemistry, Physics, Mathematics, Botany, Biochemistry and Mathematics. Those who are seeking admission in Sciences will have enormous opportunities of jobs across the globe.
What you will learn
Courses in Faculty of Science may be studied online or in a classroom, individually or in conjunction with degree programs. There are a variety of programs and courses options B.Sc (H) M.Sc and Ph.D in all discipline including the scope of students and research scholars to work in the different minor and major Science projects being conducted by the faculty of Science. The students can learn the basic concepts and principle of Science through experienced teachers in classrooms and as well as by demonstration in the labs.
Explore the BEST concepts
If you are interested in courses in Science, then take a look through the program options below to learn more. You can also narrow your search using the search boxes. Take the next step toward your personal and professional goals with courses in Sir Syed Faculty of Science.
Course Structure & Syllabus
Bio Chemistry
B.Sc.

Time Period - 3 Years

M.Sc.

Time Period - 2 Years
Botany
B.Sc. (Hons)

Time Period - 3 Years
Chemistry
B.Sc (Hons) PCM

Time Period - 3 Years

B.Sc (Hons) ZBC

Time Period - 3 Years
Maths
B.Sc. (Hons)

Time Period - 3 Years

M.Sc.

Time Period - 2 Years
Physics
B.Sc. (Hons)

Time Period - 3 Years

M.Sc.

Time Period - 2 Years
Zoology
B.Sc.

Time Period - 3 Years