Registrar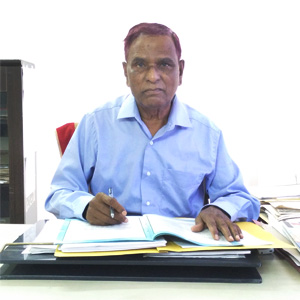 Maulana Mohammad Ali Jauhar born at Rampur was a well known freedom fighter, great patriot, a popular torch bearer of Khilafat Movement and companion of Mahatma Gandhi. He played a prominent role in harboring Hindu Muslim unity when the Britishers were playing mischief to disintegrate and destabilize the nation. He sacrificed his life in struggling for the freedom of India. His last speech in the British parliament where he demanded full freedom shall always be remembered and vouchsafed.
During the last year of his ailing life he wished to enlighten a lamp of knowledge for the people who deprived of higher education in earlier centuries. His great ambition for establishing a University at Rampur was realized by his true emulator Mr. Mohammad Azam Khan, a Law graduate from AMU Aligarh. Mr. Khan strived hard for the fulfillment of the dream of his spiritual mentor. He owned this dream and ultimately he became successful in establishing a University in the name of Mohammad Ali Jauhar University at Rampur. This University has opened the doors of knowledge & wisdom both for oriental as well as international languages, Scientific & Technological developments.
The main focus of the University is to awaken and enlighten the backwards and deprived ones to make them avail the opportunities & facilities of higher education which will help them to share the fruits of social, political & economical developments and to bring them into the main stream of the nation.
The locations of University faculties/ Departments are so meticulously planned & designed that the buildings are having not only best engineering purview but adding aesthetic sense and cultural craftsmanship, modern concepts and architectural beauty. Mr. Khan has conceptualized a University of Oxford standard in Rampur soil. His perceptional catholicity and effervescence shall always be remembered. The last five years Mr. Mohammad Azam Khan has succeeded to meet this cause by all means. He has left no stone unturned in formulating his concepts in practical shape and one can foresee the grand future of the University under the Chancellorship and stewardship of Mr. Mohammad Azam Khan.
I welcome the students from across the country in the precincts of M.A. Jauhar University to earn knowledge & shape their future.
(Er.R.A.Qureshi)
Registrar