Pharmacy
Top Courses in Pharmacy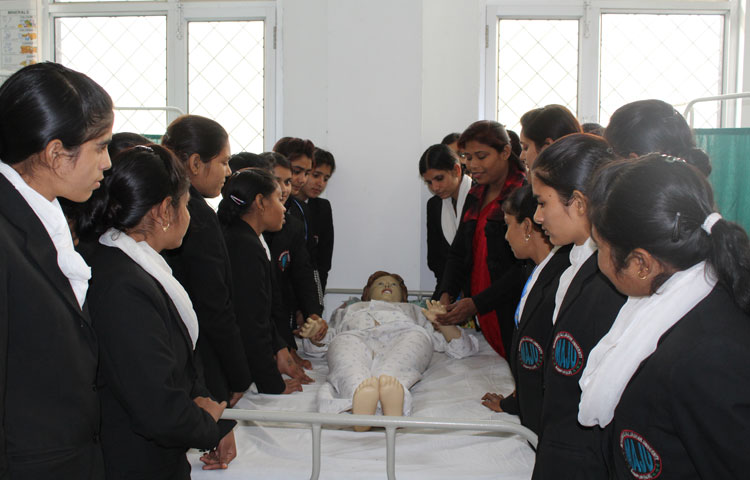 DESCRIPTION
The faculty of pharmacy was formally established in 2014 at MAJU to contribute its part towards pharmaceutical Education. Since its establishment, it has grown into an University with one Undergraduate programme, B.Pharm and one post graduate programme namely M.Pharm (pharmacogosy) and Diploma in Pharmacy .The syllabus followed by PCI (Pharmacy Council of India).The faculty and staff are highly qualified, skilled and motivated. Still there is increasing trend in number of students taking admission and it's only because of teaching of repute by qualified faculties in available smart classrooms of beautiful gorgeous with lush green campus of Mohammad Ali Jauhar University stretched in about 400 acres of land.Teaching modes available are online, class rooms and by exposing them through various demonstration and training in accordance with PCI.The Institute leaves no stone unturned to prepare its students as perfect decision-makers and pathfinder managers. The institute does this with the help of its dedicated team of faculty who tries its best to generate best out of the students. Students have graduated as pharmacists from the Institute, equipped with the knowledge of how the body works, the cause and effects of disease, how drugs are made, delivered to and affect the body.
What you will learn
Pharmacy is a noble profession being practiced since ancient age. Pharmacy profession has grown manifold and role of pharmacist in current times is indispensible in healthcare. The multi-dimensional growth in Pharmacy profession has increased scope of Pharmacy professional to great extent. Being a link between a Doctor and Patient, they manufacturer medicines, keep Quality control and Develop new drugs through Research and development. Further with improvement in healthcare and increased purchase power with growing economy people are spending a lot of money on Cosmetics and fitness products along with prescription and OTC drugs. With increase in life expectancy, elderly population is also growing and hence their medical needs and increased need of medicines. All this has led to lot of new job openings in already progressing sector. Pharmacy not only offers job in domestic market but also have lot of opening globally which involve higher studies, jobs in R&D and Academics. Export of pharmaceuticals is also increasing day by day.The students after completing the course will be in a position to join any pharmaceutical company, start his own manufacturing company of medicines. It prepares the students both for employment as well as self-employment.
Explore the BEST concepts
The goal of this programme is to provide adequate depth of understanding of pharmacy principles and also to develop presentation and communication skills, which will add to the confidence in overall managerial abilities of future Pharma Professionals. The programme also aims at serving the social needs of public, private, corporate, non-corporate and other sectors of the Indian Economy by preparing students for jobs in any field of the Pharmacy profession. In the Pharmacy courses the college imparts effective practical training to students in well‐equipped laboratories,animal house which is approved by CPCSEA, Ministry of Social Justice & Empowerment, Govt. of India, for experiments to be carried out by students in their research work,herbal garden and drug formulations.The scope in this field is very wide, one can go through in academics ,R&D, industrial pharmacy, QA, QC, Regulatory affairs, self employment, marketing, production & manufacturing.other than this one can be an entrepreneur, medical coder & pharmacovigilance.
Course Structure & Syllabus
Pharmacy