Paramedical Sciences
Top Courses in Paramedical Sciences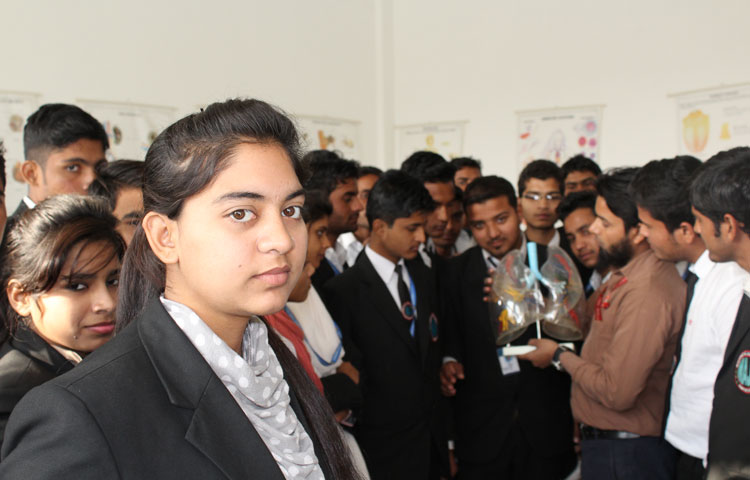 DESCRIPTION
Paramedics form an essential part of Pre-Post hospital emergency services, providing primary medical and trauma care. Paramedics need to work in rotational shifts and must have the presence of mind to take right decisions during an emergency. Major areas of work in the field of paramedical sciences are spinal injury management, fracture management, obstetrics, management of burns and assessment, and evaluation of general incident scene. A person working in the field of Para – Medicine must be well acquainted with medical equipment maintenance procedures, radio operating procedures as well as emergency vehicle operation.
Mother Teresa Institute of Paramedical Sciences conducts specialized training in four disciplines by qualified professionals.
Diploma in Operation Theatre Technician
Diploma in Physiotherapy
Diploma in Optometry
ANM (Auxiliary Nurse Midwife)
What You Will Learn?
A paramedic may find opportunities to work in government hospitals, private clinics and trauma centers. Paramedical professionals can work as medical lab technicians, radiography technicians, radiologists, physiotherapists, speech therapists and audiologists, dialysis therapists, emergency technicians, emergency care practitioners, perfusion technicians, cardiac technicians, and respiratory therapists.
Explore the BEST concepts
Paramedical Science is considered as the backbone of medical science. Without the right diagnosis of a disease, its prevention is not possible. With the advancement in the medical treatment and its modes and a risen demand for automation, diagnosis and new life support systems, paramedical professionals will be high in demand.
In the upcoming decades, India will have enhanced and increased the infrastructural capacity to cater to the needs of the Indian healthcare industry. With the escalation in the number of hospital beds, it is estimated that each bed will be accounting for about 5 direct and 25 indirect job opportunities in the sector. This is a clear indication that the healthcare sector in India will be dominating the economy in the future creating huge opportunities for paramedical professionals in the job market.
Course Structure & Syllabus
Paramedical Sciences
DIPLOMA IN OPTOMETRY

Time Period - 2 Years

DIPLOMA IN PHYSIOTHERAPY

Time Period - 2 Years

DIPLOMA IN OPERATION THEATRE TECHNICIAN

Time Period - 2 Years